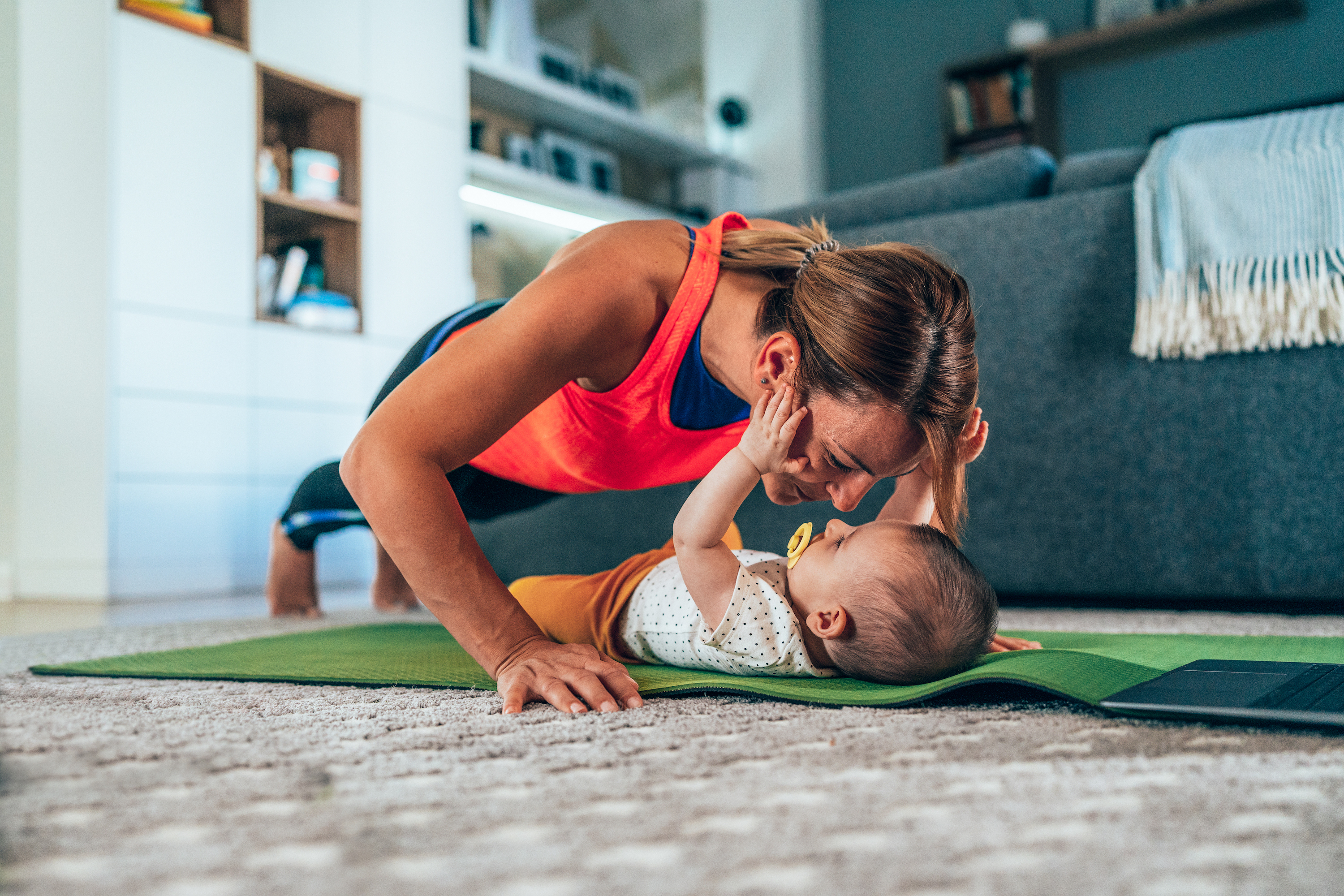 Find your way
My membership has three elements:
Live Online Classes

You will be sent a timetable every month with the live class days and times.

On-demand Library of classes

These are in video and audio format and are planned and recorded for the members and their needs and requests. You access these by logging into your account or using the app.

Personal Support from me

I send you a weekly email with all the information you need and a regular report and update on your progress and I'm always here to answer any queries. The classes are in 3 levels, and I'd love you to explore the ones that feel most comfortable for you!
Levels of the Classes
Step
Are you a complete novice or pretty new to Pilates?
Join us in STEP to get yourself comfortable with the 7 principles you'll apply to all of your PhysioPilates movements.
Have fun learning about the positions you can move into, hold, and move out of as you work to understand the limitations and potential of your own unique body.
Focus on how simple movements can have compound effects on your health and wellbeing.
Connect
Do you already know your way around a Pilates session?
Join us in CONNECT to bring together your mind with your body as you really tune in with your practice.
Enjoy learning about the links between the principles of Pilates and the benefits on your body as you master your movement.
Dedicate time to learning basic sequences in your practice and using them to really 'get to grips' with the concepts of stability, balance and support.
Flow
Are you ready to see where your love and accomplishment of Pilates can take you next?
Join us in FLOW as we move with ease through positions and sequences to really enjoy our movements.
Take joy in feeling real mental and physical strength at a much deeper level than you've ever experienced before.
Zone in on the full release of tension and capacity of your core to support your body in walking tall and moving with grace.
Ready to make the move?
Just as I always took time to get to know the people turning up to my in-person classes, I want to get to know every single individual in my online membership, too. So, with that in mind, prior to signing you up, I'll give you a short questionnaire to complete so that I can get to the core of what you need and how I can best support you - in every sense of the word!
Your movement from here? Into my online membership!
Join Here
Your movement from here? Into PhysioPilates Online!
I know that online classes and courses can at first seem less personal than face-to-face classes. As someone who has spent decades working in person with my lovely clients, nobody was more hesitant about moving online than I was. Having said that, we're all out there living bust and full lives, and so it can be difficult for everyone at times to even schedule a class-never mind physically get along to one.
Wherever and whenever you need me to support your movement, PhysioPilates Online is where you'll find me. I'm here, planning the classes around your needs, holding you accountable and taking my place around your schedule (rather than you working around mine)
Although your membership will be totally personal to you and your wants/needs on your PhysioPilates journey, my membership will bring you together with others to give you a real sense of community – wherever you are in the world.
There is an extensive on-demand library (one member calls it the Treasure Vault) ans for those of you who thrive on 'live' and love a bit of interaction, there are live classes to join in real time.
Whenever you log into PhysioPilates Online……I'll be there!
Will YOU be there?
Join Here
"I know much more about my body's limitations"

Les W
People join Pilates classes, programmes and memberships for one of three key reasons:
1.
They want to banish aches & pains, tensions & troubles, weaknesses and woes, and seek to do this because other forms of exercise or 'hands-on' treatments have not had a lasting effect on their issues.
2.
The want to improve their health and wellbeing through relaxation, connection, and alignment, and wish to do this in a way that really connects their body to their mind.
3.
They want to feel great.
Through PhysioPilates Online, you'll achieve all three outcomes.
I'll work with you towards your own goals and within your own capabilities, and the membership will keep you accountable with everything you aim for along the way. And, the sooner you join us, the sooner everything will move into place.
Literally.
My membership has limited numbers but is open to everyone regardless of age, ability, gender… so whatever your reason or your motivation, my door is open!